Future Remains exhibition: seven women designers feature

Makiko Ryujin, Shinki vessel in eucalypt, with Formation Stand made from tulip tree and plaster.
Future Remains is an exhibition curated by Craft Victoria which "presents seven women designers and makers at the forefront of contemporary woodworking". "The exhibition shares the diverse perspectives and approaches to the art of woodworking across sculpture, jewellery and furniture, and highlights the profound skill and material understanding of these makers. Alongside an intrinsic respect for timbers' materiality, each maker presents a determination to carry forward the craft through innovative and expressive design."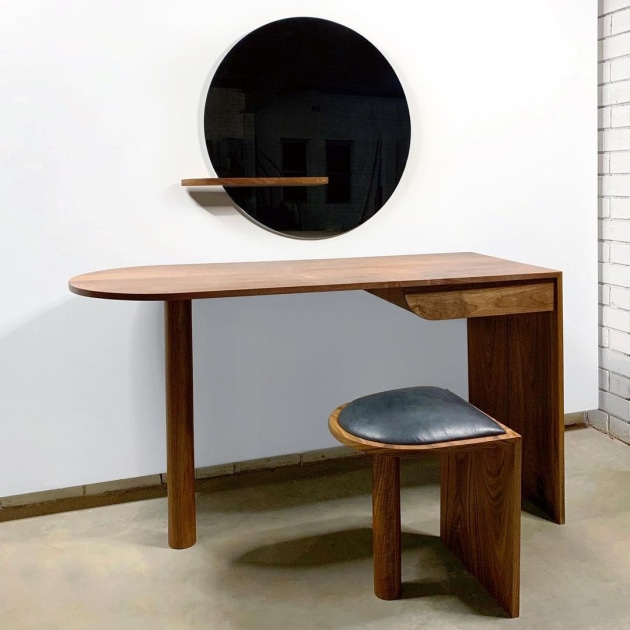 Chi Yusuf, The Daily Rituals Table
The featured woodworkers are Alexsandra Pontonio, Anke Kindle, Chi Yusuf, Laura McCusker, Linda Fredheim, Makiko Ryujin and Olive Gill-Hille.
"Centring women woodworkers in a discipline historically dominated by men" says Craft Victoria, "the exhibition also makes a statement: to make visible the work of women designers and makers and build a more sustainable, equitable and inclusive future."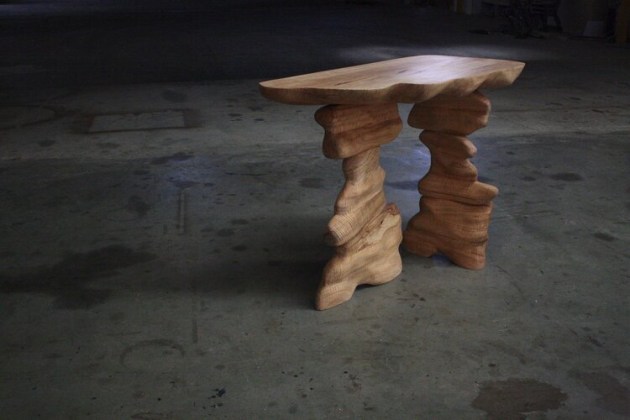 Olive Gill-Hille, Landscape Table
The current Melbourne lockdown will doubtless affect the July 24 opening of Future Remains which is slated to run until September 11, 2021.
Learn more at www.craft.org.au