For your every Mood Light

Grant Robertson, Mood Light in American ash, shown at Alumni 2 exhibition at Sturt Gallery, Mittagong, NSW
Words: Grant Robertson
Photos: Max Harper
The design for this light was inspired by a prototype that I worked on whilst I was studying at Sturt School for Wood. At that time I didn't really have the chance to fully develop this idea but it was always on the to-do list. When I was invited to submit a piece for Sturt's Alumni 2 exhibition I thought that this would be the perfect time to revisit and make it.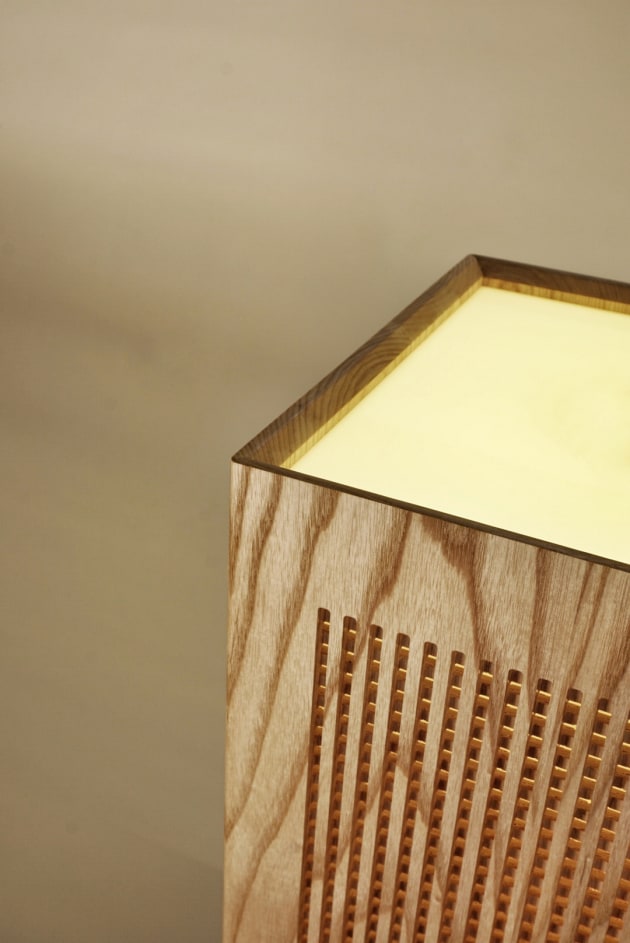 The original prototype was cut on a panel saw but as we have a CNC in our workshop and with the help of my workmates, we came up with a design to cut the light out on the CNC. The dimensions of the light are 700 x 200 x 200mm.
The acrylic diffuser – which lines the inside and top of the box – ensures an even and constant distribution of the LED light source within the light. The multicoloured capability of the Mood Light is controlled by a 24 button IR controller which allows the user to change colours as they wish as well as changing the brightness of these colours as desired. The light was finished with Osmo for a hand rubbed hardwax oil.
Email Grant at grant.woodworks@gmail.com
Instagram @gprfinefurniture