The gallery of photos below is just a sample of the excellent results achieved by 2015 full time students at New Zealand's acclaimed Centre for Fine Woodworking in Nelson.
In 2016 the school's focus is on short courses and masterclasses, with a brand new program structure in the pipeline which will be revealed with the launching of the CFW's new website in a couple of months.
Plans are in line with the growth and development of the school which remains true to the original vision and mission statement to offer the highest level of fine woodworking tuition available in New Zealand.
Currently students are enjoying the input of visiting Canadian master Michael Fortune along with another master maker David Haig who regularly teaches at the school.
Learn more about the Centre For Fine Woodworking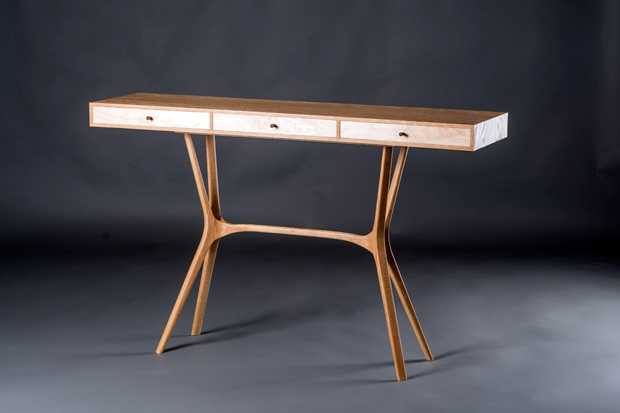 Lorraine Moss-Smith, 3-Drawer Hall Table, American white ash, American maple and American walnut. Made in the final term where students have an open design and make for their final piece. Tutors were John Shaw and David Haig.
Mike Moss, Cabinet Makers' Bench, European beech, jarrah. Tutor: Thorkild Hansen.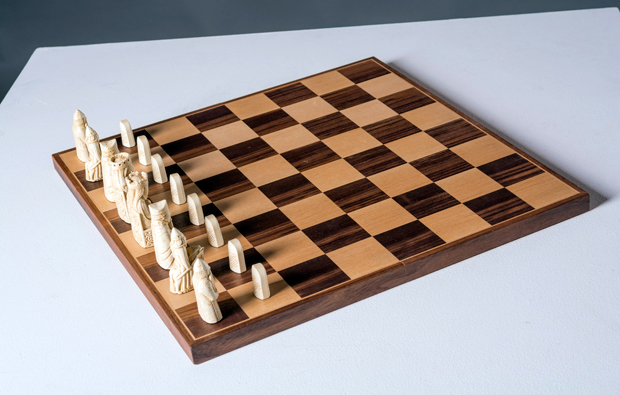 Rachel Baggs, Chessboard in American walnut and American maple.
Above: Tony Willans, Black Chair, stained pin oak, seagrass. Above right: Helen McVey, Chair in American white ash. Both chairs were made during five week chairmaking course with Thorkild Hansen.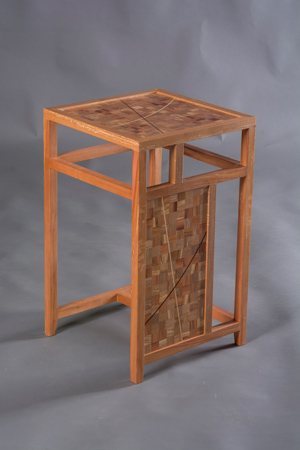 Above: Mike Moss, Parquetry Side Table, NZ silver beech. In term 3 students were tutored by Brian Reid, USA and were required to do a design interpretation of a Parsons table. Above right: Rory Young, Barrel Cabinet, rimu. Rory is a technician at the CFW, a former full time student in 2012 and profoundly deaf. This cabinet was made for the Whole House ReUse project.
Tony Willans, Small Box, NZ Ash, American cherry, bubinga, ebony.
Above left: Lorraine Moss-Smith, Occasional Chair, American white oak, fabric. Made during chairmaking course with Thorkild Hansen.
Above right: Mike Moss, Shinto Stool, NZ ash, elm.