Felder Australia to Sponsor SWA
Studio Woodworkers Australia, a national organisation dedicated to promoting and supporting professional furniture designers and makers working in wood, is delighted to announce a unique sponsorship deal with Felder-Group Australia.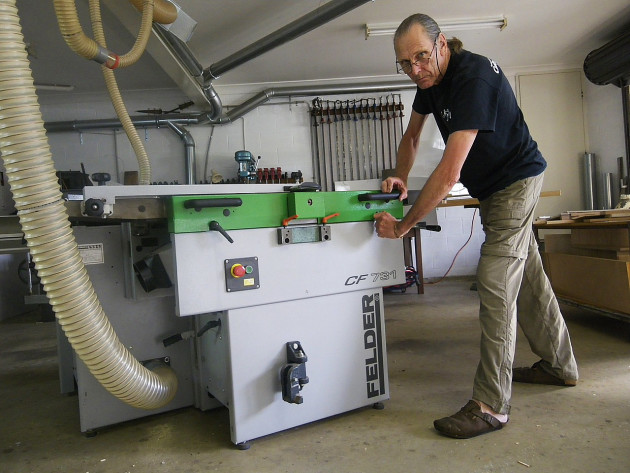 Above: David Upfill-Brown with his Felder CF 731 combination.
The two-year agreement will see Studio Woodworkers Australia (SWA) and Felder-Group Australia strengthen the affinity that exists between furniture, and machinery makers in Australia, and includes an undisclosed financial sum. Phoebe Everill, SWA president and furniture maker, welcomed the milestone sponsorship deal as 'an exciting step forward for the SWA and Felder-Group Australia'.

Stefan Kremer, managing director Felder-Group Australia, said the deal is 'a natural marriage between the top of the range machinery manufacturer, and the top of the range makers and designers'.

'It absolutely makes sense that the people manufacturing the best machines should be supporting the people with the best skills and ability to use them properly,' Mr Kremer said.

Studio Woodworkers Australia was established in 2007 to promote the work of some of Australia's most acclaimed makers and designers in wood, including Tony Kenway, Leon Sadubin, David Upfill Brown and Neil Erasmus, many of whom already use Felder-Group Australia's machines. As part of the sponsorship package makers will give demonstrations on Felder-Australia machinery at wood shows and exhibitions nationally.
Studio Woodworkers Australia www.studiowoodworkers.org.au
Felder-Group Australia  www.felder-group-australia.com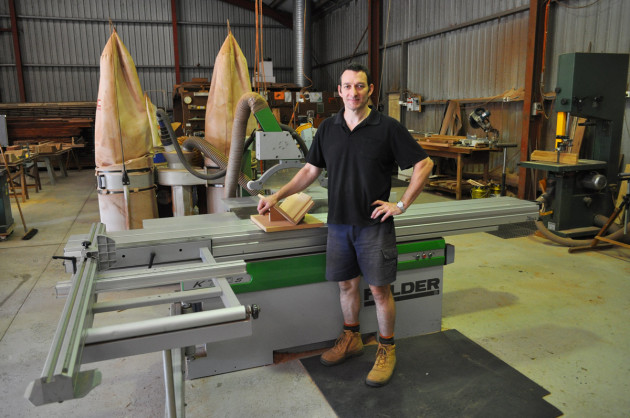 Thirston Morris stands by his Felder panel saw.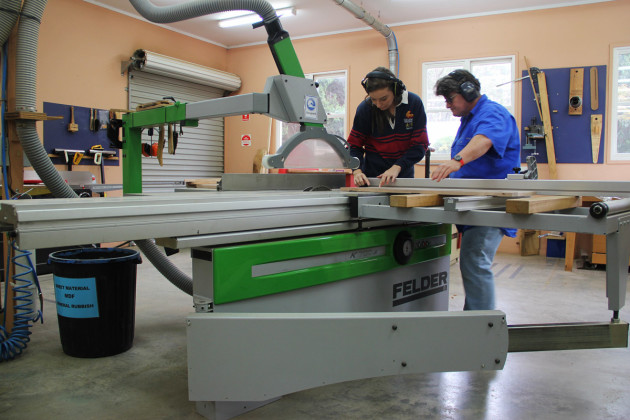 Woodwork teacher Phoebe Everill (right) supervises a student on the Felder panel saw.