Exquisite Corpse exhibition opens at Melbourne Design Week

An invention of the early 1900s French surrealists was a game where words or images were added in sequence by multiple players. It became known as 'exquisite corpse' or 'exquisite cadaver'.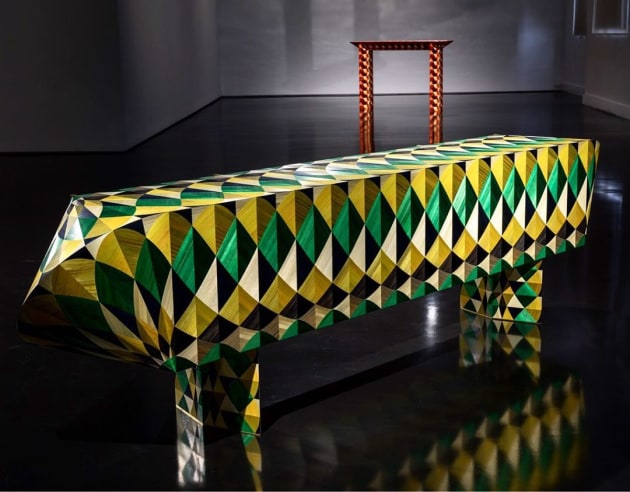 Today at Tolarno Gallery in Melbourne, as part of NGV Melbourne Design week, the exhibition Exquisite Corpse/Cadavre Exquis represents another colourful and magnificent collaboration between marquetry straw artist Arthur Seigneur and industrial designer Adam Goodrum. The debut exhibition of A&A opened yesterday and runs until March 22 at the gallery which is on Level 4 at 104 Exhibition Street Melbourne.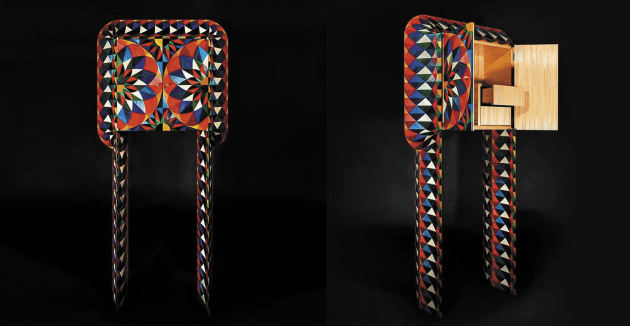 Straw marquetry as a decorative technique for furniture dates back to 17th century Europe. An SBS video looks at the work of Sydney based Arthur Seigneur.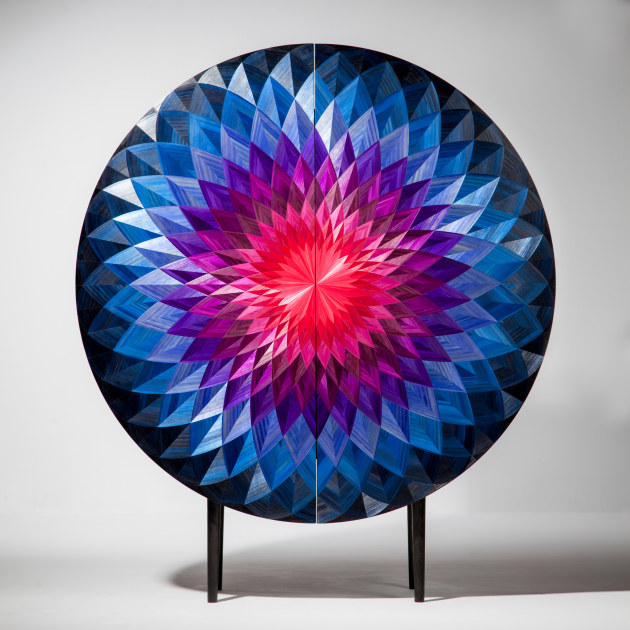 Bloom (shown above) was the stunning product of the pair's first collaboration and was shown at Milan Design Week in 2018.
Straw marquetry as a decorative technique for furniture dates back to 17th century Europe. See an SBS video about Arthur Seigneur and his work here
Learn more at tolarnogalleries.com and www.adamandarthur.com