Dovetails For Diggers Update

Dovetails For Diggers is still marching forward with full intent to provide an essential gift to adversely affected Veterans and Emergency Services personnel.
Our Aim
We are here to give some much needed self esteem and worth back to these Women and Men who have given so much to us as a country. Coming up on ANZAC day we here at DFD are mindful that it can be a very difficult time for all of our Veterans.
Our Program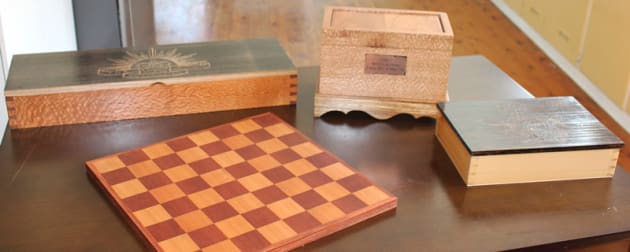 Teaching woodworking skills is our focus however we have also been talking to local leaders in the community to provide some other key ingredients to our classes such as group therapy sessions, and meditation!
Location
We are located in the south coast of NSW region. We have had to relocate and are currently looking for a suitable space. We are open to any suggestions for a space that we can make into a fully functional learning and working environment to provide for our classes. Please get in touch if you can help in this regard.
Day to Day
We have been busy de-rusting and fettling some fantastic old tools that have kindly been donated to our cause. More are always welcome!
We are intent on showing our students that you don't need to spend big bucks on new tools to get started on the right track to make great items. We have also still been fulfilling orders for people whom cannot attend the classes and have also been making other items such as urns for our deceased service people and more.
We have been consistently gathering momentum with some great help from people within the woodworking community such as Charles Mak, Evan Dunstone, Terry Gordon and Steve Hay. My own personal thanks always goes to the people who taught me woodworking: Damion Fauser and Roy Schack.
Get Involved
Please get in touch with me if you would like to be involved in the program either as a participant, or as a helper. I would really appreciate assistance from those who are savvy with administration or the intricacies of gaining funding.
Contributions to Dovetails For Diggers are most welcome and can be made via this Go Fund Me link
For anything else please email Ash Wilkie wilke18@hotmail.com