Brisbane's local makers in ongoing exhibition

An exhibition at The Gallery, Brisbane Quarter curated by Vacant Assembly will see the space on Podium 1 of the beautiful new W Hotel in Brisbane's CBD being filled with Brisbane based artists and makers works for the foreseeable future.
Ross Williamson of Lee Sinclair Design Co is the local maker featured during September. Works from this emerging designer maker's first range of furniture are displayed.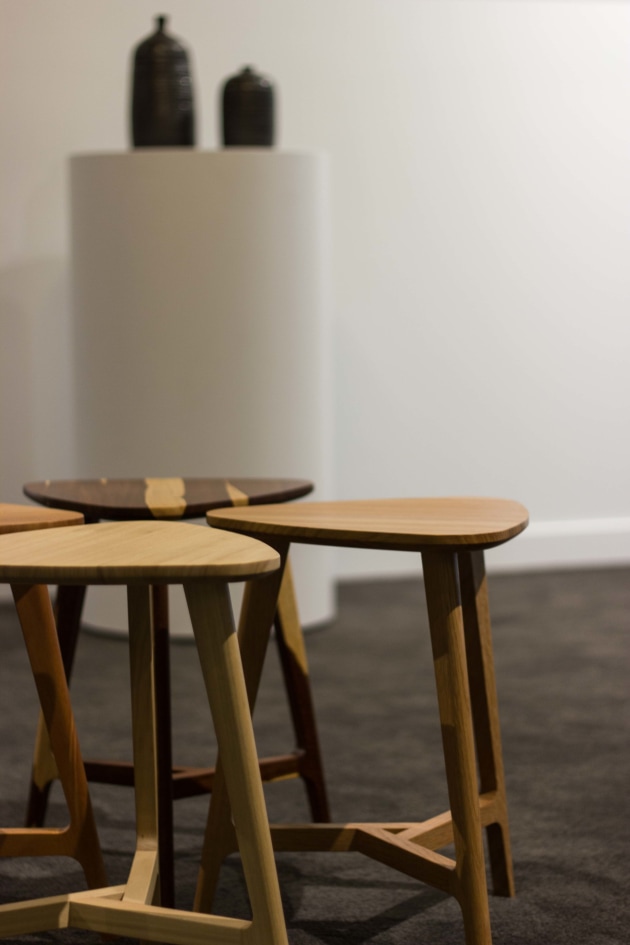 The Wodalla range, named in tribute to the maker's late father shows a mid century Danish influence however its Australian origin is undeniable. Far North Queensland timbers add drama, while locally sourced kangaroo leather adorns the upholstery of Wodalla formal chairs.
Ross Williamson was a latecomer to furniture making. He'd had plenty of other jobs beforehand, however none had ticked all the boxes like this. Ross loves the evolution process of a piece; from an idea, to a sketch, to a concept, to a usable piece of furniture that will suit a home for years to come.
Ross and partner, Katelee, run Lee Sinclair Design out of their workshop in Samford in Brisbane's North West. Having previously shown individual pieces at Denfair, Vivid Design and AWR's Studio Furniture 2018, this is their first collection of works on show.
September's exhibition also incorporates works from artist Kitty Horton and ceramicist Lesley Hurley.
The Gallery, Brisbane Quarter is at 300 George St, Brisbane and open Monday to Saturday, 10am–6pm, with the current exhibition on show until September 28.
Learn more about Ross Williamson at www.leesinclairdesignco.com