Barwon Valley Annual Exhibition

With Christmas just around the corner, here's an opportunity to pick up lots of quality handmade timber items for sale at very reasonable prices at a great family friendly event!
This year the Barwon Valley Woodwrights Annual Exhibition will be conducted at the Masonic Centre, Regent St Belmont, Geelong. The event runs over two days, Saturday 26th and Sunday 27thNovember, from 10 am to 4 pm on both days. Adult admission will be $5. Children will be free of charge.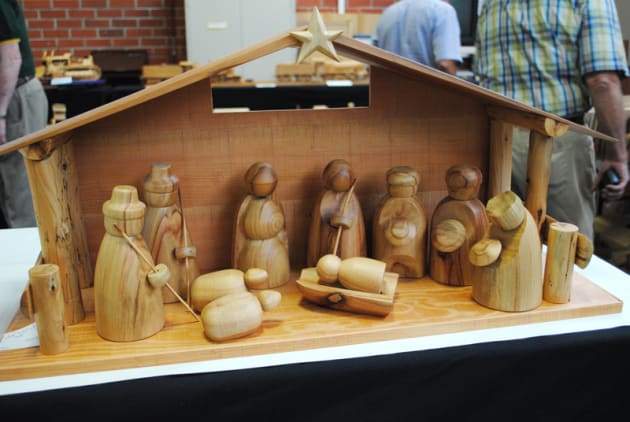 Above: Nativity Scene carved and turned by Barwon Valley Woodwrights member Ed Skibinski.
The exhibition will include demonstrations of woodcarving, pyrography, wood turning, tool sharpening, timber joining and toy making. Friendly and expert advice will be freely available for people who have woodwork related questions!
Scale model of Liverpool an Manchester Lion steam engine of 1838, built by member Keith Hogan, entirely from timber  – 600 hours work!
Commercial exhibitors will present for sale a range of products, including specialist cuts of timber, Japanese fine woodworking saws, clamps, joining jigs and brackets.
As an additional feature the Geelong Spinners and Weavers club will display their skills and products. Delicious and generous servings of scones, jam and cream will be on sale with your morning and afternoon tea.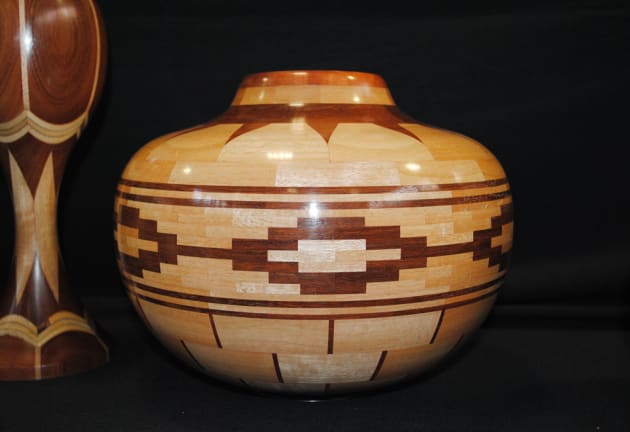 Segmented Vase by Jim Turner. Jim ran a series of demonstrations for members to show them how to do this intricate  work.
Contact the club via www.barwonvalleywoodwrights.com