Australia Day in the Ranges

Guild President Rob Otto gave woodturning demonstrations.
The Blackall Range Woodcrafters Guild was among many participants who were on show at the Australia Day celebrations at the Maleny Showgrounds in Queensland's Sunshine Coast.
Apart from the comprehensive display of articles crafted by members, there were also working displays of woodturning, scroll sawing, woodcarving and pyrography (pictures etched into wood with a hot iron).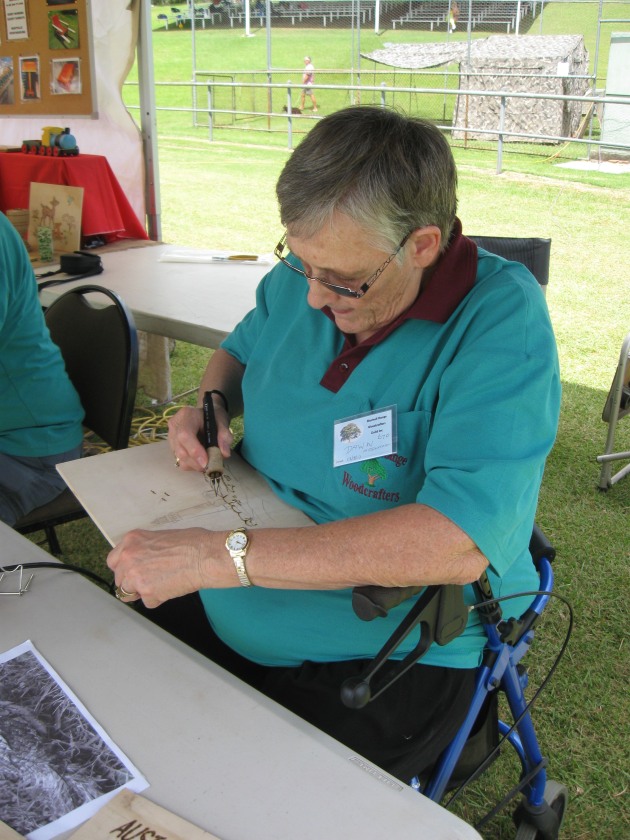 Dawn Middlecoat demonstrates the art of pyrography.
A few people expressed an interest in joining the Guild which operates from Monday to Saturday inclusive between the hours 8am and 11.30am. The Guild has two large sheds located on the Montville Sports Ground, approximately three kilometres south of Montville.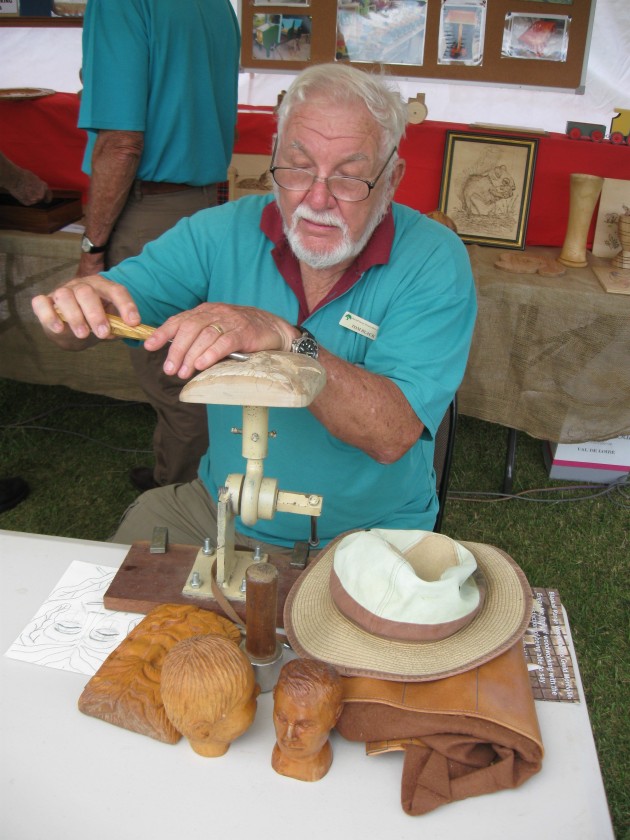 Tom Black demonstrates woodcarving with samples of his work in the foreground.
The Guild has a membership in excess of 150 men and women and has a wonderful assortment of hand tools and machinery. Most disciplines of woodwork are catered for.
For more information see www.blackallrangewoodies.org.au