Three day tool and machinery sale for wood, metal and more

It's a three day Australia-wide sale, but you'll get much more than bargains. For those who love to work with wood and with metal you'll find displays, demonstrations, expert information and much more.
Hare & Forbes is a nation-wide distributor and retailer of tools, machinery and all kinds of equipment for working with wood and metal. There are stores in Sydney, Perth, Brisbane, Melbourne and there is now also a store in Christchurch, New Zealand.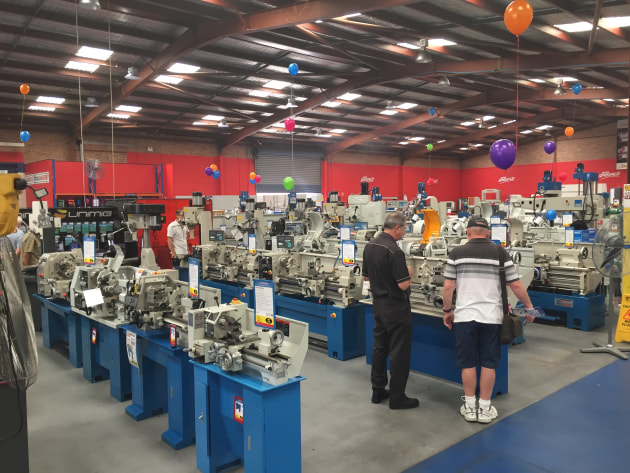 3–Day Sale Program
During the 3-day sale March 28, 29, 30 you can:
• Come and see new release products from leading brands
• Discuss your machinery requirements with Hare & Forbes professional sales team or supplier representative
• Do the deal and save on the day whilst special prices are on offer. Pay today collect later if needed
• Enjoy the fabulous daily BBQ sausage sizzle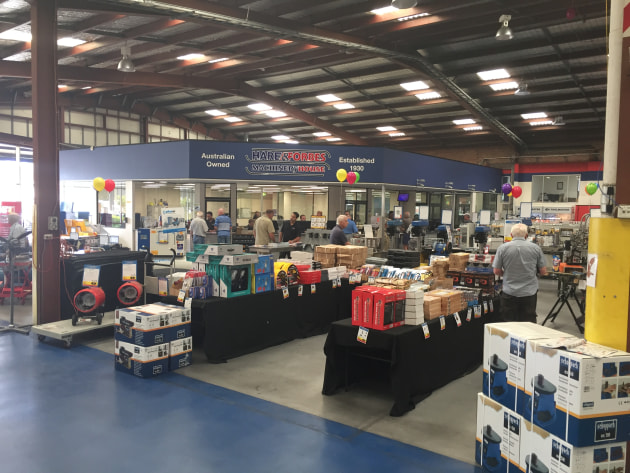 In-Store Demos
In addition each store has its own demonstration program on Thursday, March 28 and Friday, March 29.
Sydney:
Auto Panel Restorations
How to Use Machine Tool Accessories
Grinding Demonstrations
CNC Machining Demonstrations
Plasma Cutting Demonstrations
Sheet Metal Auto Restoration Demonstrations
Welding Demonstrations
Wood Turning Demonstrations
Wood Working Demonstrations
Display of Vintage Speed Cars
Perth:
Metalworking Demonstrations
CNC Machining Demonstrations
Plasma Cutting Demonstrations
Welding Demonstrations
Brisbane:
Woodworking Demonstrations
Automotive Body Demonstrations
Milling, Plasma Cutting and Folding Demonstrations
Metal Turning Demonstrations
Model Engine Displays
Vintage Speedway Car Displays
Melbourne:
Workshop – Automotive Restoration Display
Woodworking Demonstrations
Sausage Making Demonstrations
Metal Turning Demonstrations
Welding Demonstrations
Store locations at details are at https://www.machineryhouse.com.au/Stores
Learn more at www.machineryhouse.com.au
Just for AWR readers!
Readers of Wood Review should also note online specials at https://www.machineryhouse.com.au/AWRSAVE02
Until March 21, Wood Review readers can also view and purchase a range of specials at https://www.machineryhouse.com.au/AWR319
New store in New Zealand
Hare & Forbes Machinery House is now open at 85 Falsgrave Street, Waltham 8011. Opening hours are Mon-Fri 8.00-4.30pm, Saturday 8.30–12.00pm. For more information phone: (03) 741 6241
While the 3-day sale is Australia-wide only, New Zealand branches are offering EOFY sales.
Learn more about New Zealand stores at machineryhouse.co.nz