Space saving mortiser for square holes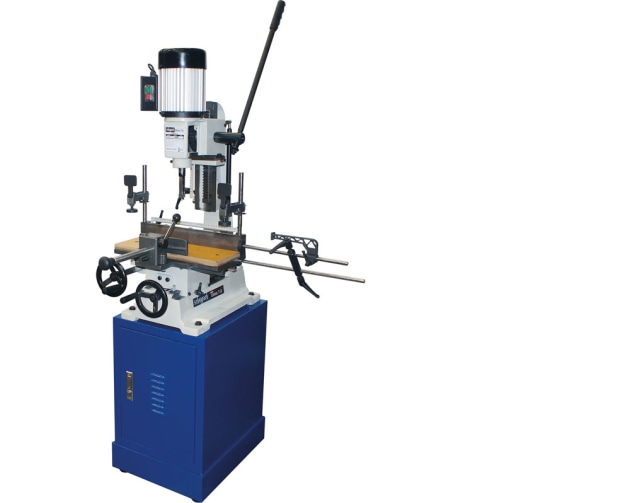 If you work from a home garage or tool shed workshop, you'll know that lack of space is a factor when it comes to owning and storing machinery or tools. The Scheppach Chisa 7.0 is a compact mortising machine that drills square holes and only requires as little as 1200 x 770 x 1650mm high floor space.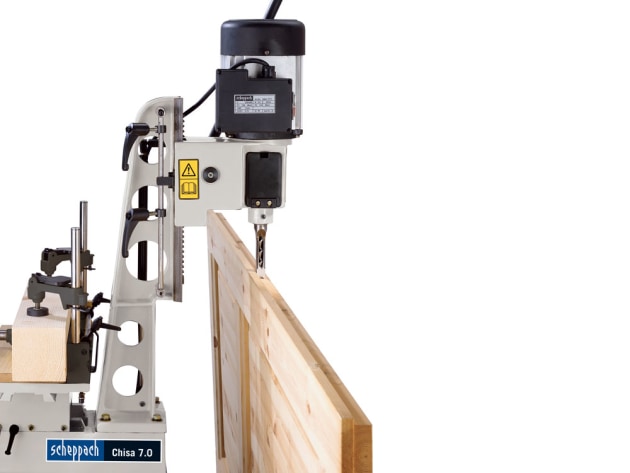 The machine can suit both professional and part-time woodworkers with its 25mm capacity in softwood and 20mm in hardwood. In addition, there's a generous 220mm vertical head stroke and 170 x 140mm table stroke. A quick-action handwheel lets the operator position the workpiece exactly where it needs to be machined.
Construction is mostly cast iron and the machine is fitted with a 16mm keyed drill chuck that is driven by a 750W (1hp) 240V motor that has power to cut through tough timber, even dense hardwood.
There are two quick-action material clamp levers, a safety magnetic switch with emergency stop, and an adjustable material length stop for repeatability. The machine comes with two 5/8" chisels, one for softwood and the other for hardwood.
At time of writing the Chisa 7.0 is currently on sale for $979 from Hare & Forbes Machineryhouse. Learn more at www.machineryhouse.com.au/W3465