With a mix of local and international instructors, Melbourne Guild of Fine Woodworking offers one of Melbourne's most diverse teaching environments for the study of traditional fine woodworking skills.
This coming weekend, June 16 and 17, the MGFW will once again host its annual Open Day and Hand Tool Event. This free event is a weekend long feast of woodworking activities, demonstrations, displays and the opportunity to buy fine tools and timber.
Activities include:
Demo of the LARGEST Bentwood Box in the WORLD!!
Packed demonstration schedules on both days include: Perch Stool Making,  Steam bending, Traditional chair making, Line & Berry Inlay, Sharpening, Carving, French Polishing, Spoon carving..and much more
New and antique tools for sale
Timber for sale
Sawmilling happening out the front
BBQ with sausages & soft drink
Dovetail Olympics - so you think you can Dovetail?
Opening of our MGFW's Gallery highlighting some of the best work from our students, instructors and professional furniture making tenants
Talk with and buy from Lie Nielsen Australia, Vesper Tools, BJS Planes & Woodworking, Japanese Tools of Australia, Dunstone Design, Tetsu Japanese Handtools, Hand Tool Preservation Association of Australia
What: Melbourne Guild of Fine Woodworking Hand Tool Event
Where: 14 Cottage St, Blackburn Vic 3130, phone 0413537490
When: Saturday June 16 and Sunday June 17, 2018
Time: 10am – 4pm
Free event

Additionally....
SEMINAR & DEMONSTRATION DAY: June 29, 7–9pm at Melbourne Guild of Fine Woodworking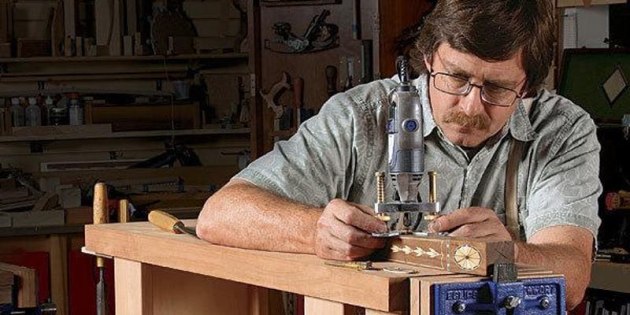 Visiting master craftsman Steve Latta will conduct a two hour seminar on Friday June 29, from 7 – 9pm.
This seminar is for those who would love to learn more about the history of woodworking, particularly the sort of woodworking Steve Latta is interested in and the area the he is from. He will also talk about the impact traditional woodworking has had and continues to have on present day furniture making. The seminar will lead into demonstrations featuring Steve's Spice Chest and the line and berry inlay he specialises in.
Seminar tickets ($15) available from here