Gaming fund backs a winner woodworking club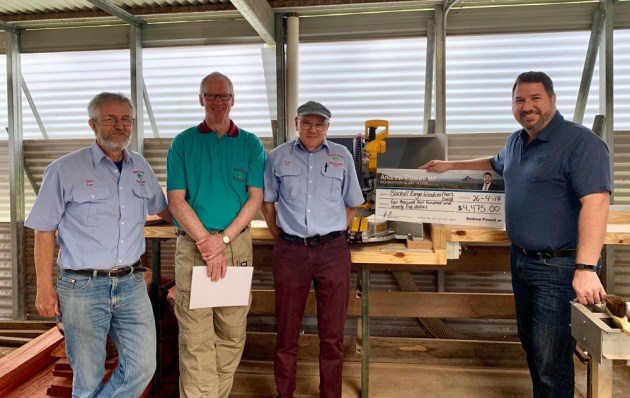 The Blackall Range Woodcrafters Guild Inc has been fortunate in receiving a grant of $4,475 from the Queensland Government Gaming Fund. The money will be used for the purchase of a new mitre saw and towards improvements and repairs to the Guild's shed compressor. The Guild is very grateful for the donation.
Shown above are those who were present at the handover, left to right: Don Lear, Greg McCosker, President Rob Otto and member for Glass House,  Andrew Powell MP who presented the cheque.
Information about applying for Qld Gaming Fund grants is
at this link
.