From woodwork to community support

Above: Well known Wood Review author Richard Vaughan back in 2015 with a consignment of donated tools prepared for shipment to Papua New Guinea.
Six years ago we ran a story in Wood Review magazine about a learning opportunity that took place on a small island that lies a few hours across open sea from Manus Island, Papua New Guinea.
When classes in woodworking were announced, the response was enthusiastic – literally a third of the people on the island of Boundrou signed up. We reported on that experience in Our Man for Manus and later in the magazine.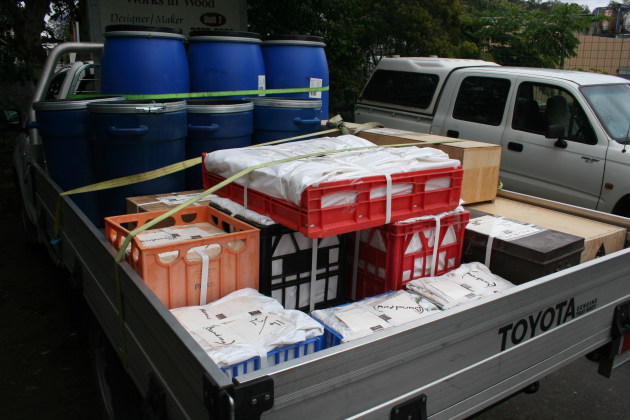 At that time, and a couple of years later, friends and local businesses supported Richard Vaughan's efforts with donations of tools and their own energy when they helped to restore and pack them.
Since then Richard has kept up his ties with the foundation which has now grown into a non-profit organisation that now supports a wide range of community and infrastructure initiatives. In particular, Wantaim PNG targets remote, rural communities where 85% of PNG people live. In 2020, WPNG delivered >133,000 bars of soap to help 72,000 people keep themselves safe and more recently switching to COVID-recovery activities focused on income creation for women through their Hamamas Meri program.
Richard Vaughan continues to maintain his support and urges others to consider involvement. Most recently he has worked towards the establishment of a new website which has just been launched. Find out more at www.wantaimpng.org