Brisbane Lie-Nielsen Hand Tool Event announced

Brisbane, Saturday June 1, 9am–4:30pm: Mark your diary now to attend a specially scheduled Lie Nielsen Hand Tool Event which will take place at the workshop of designer maker Damion Fauser. 
The format for the day is an actioned packed program of rolling demonstrations led by Lie-Nielsen Australia director Anthony Powell, Matt McKeough (LNA) and Damion Fauser. Topics include:
• Hand sawing: techniques that deliver accuracy
• Marking out: tips for improving your technique
• Sharpening: getting the best results
• Hand plane set up and usage
• Card scrapers: using and sharpening
• Cutting dovetails
• Explanation and usage of other hand tools
The event is primarily designed to be hands-on, as attendees will also be encouraged to try the tools and techniques out for themselves.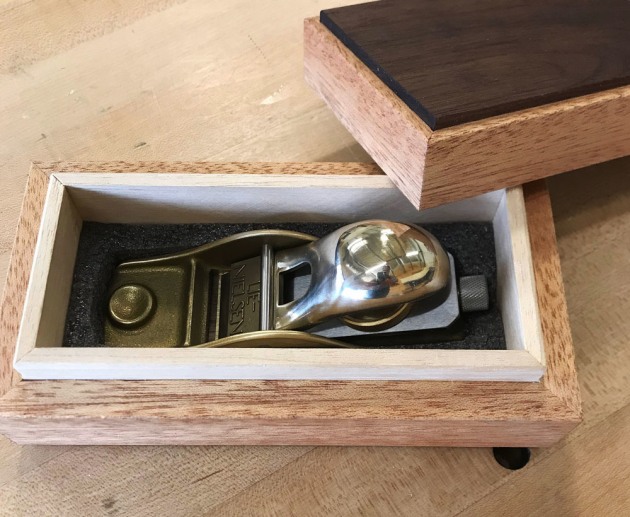 Lie Nielsen tools will be on display and available for purchase. Three door prizes will be drawn, a No.102 bronze block plane which comes in a presentation box as shown above, a $250 timber voucher and a Lie-Nielsen Australia gift voucher.
Entry: free on registration to damion@damionfauser.com
Venue: Damion Fauser's workshop at Unit 4, 38 Limestone Street, Darra, Qld 4076
Parking: free on site
Food: available on site
More information about Lie-Nielsen Toolworks Australia www.lie-nielsen.com.au
Photos: Donovan Knowles (top), Anthony Powell